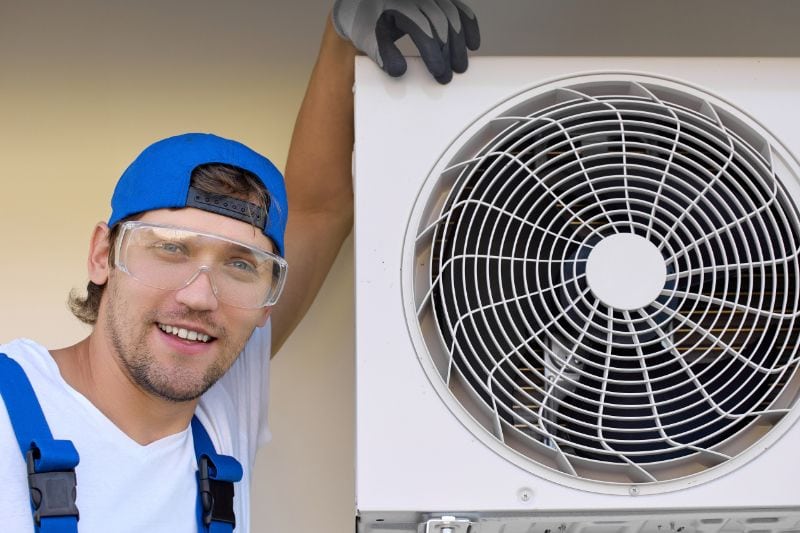 It's official.
Here in Washington, we've reached the season that makes you say, "Gosh, it's so dark out. Is it really only six in the evening?" Before the days get too short, remember to check off heating, ventilation, and air conditioning (HVAC) maintenance from your autumn to-do list.
Fall is the ideal season to schedule a much-needed checkup. For starters, your heating equipment has been hibernating all summer. Once you switch off the air conditioner (AC), your heater needs to be primed so that your Wenatchee home stays warm and cozy this winter.
Additionally, these next few months will be eventful. Get ahead of the game so you can enjoy the holidays. With less on your plate, your time with family and friends will feel relaxed and unhurried.
Fall HVAC Maintenance
On average, heating and cooling make up half of  your annual energy expenses, according to the U.S. Department of Energy (DOE). However, with a small amount of effort, you can cut your costs significantly. 
Maintenance increases your equipment's efficiency. It also gives one of our Jacobs HVAC/R specialists a chance to find and correct minor issues. Doing so protects you from unexpected repair costs in the future.
On top of that, practices like filter replacement and duct cleaning reduce airborne dust and allergens, boosting your indoor air quality (IAQ).
Jacobs HVAC/R is ready to help our neighbors in Wenatchee get ready for the winter. Feel free to reach out to us if you have specific questions—we're always happy to assist. 
Winterize Your AC System
Your air conditioner is ready for some much-deserved time off. Here's how you can prepare it for winter:
Sweep away any dust or debris from the outdoor condenser unit. It's okay to use water, but be sure you have it safely powered off.
Clear four feet of space around the condenser. Trim any foliage and rake away leaves.
Make sure your condenser is protected from the elements. If it came with a cover, throw it on. If it didn't, a tarp will suffice. This should be the final step.
Is your condenser clean with plenty of space around it? Excellent. Here's what your HVAC specialist will do to complete winterization:
Empty the pipes and drain lines. Without a good cleaning, these conduits can become havens for standing water, which may freeze and damage your equipment.
Check refrigerant levels, belts, and pulleys.
Inspect the ductwork.
Scrub dust and debris off of the coils.
Set up Your Heating System for Success
Whether you have a furnace, boiler, or heat pump, you want to stay warm this winter. As a homeowner, here's what you can do to keep your heating system working: 
Keep an adequate supply of air filters so that your air stays clean. Ideally, you should change the HVAC filter at least every 90 days—follow the manufacturer's guidelines to be sure. A clogged filter can overwork your equipment, which reduces efficiency.
Take stock of your heater's age and condition. Is it more than 15 years old? Have you noticed issues like "patchy" heating or strange noises? If so, it may be time for a replacement soon.
Fully equipped with filters? Perfect. Next, give your HVAC expert a call. Here's what they will do during a visit:
Check and adjust your thermostat to ensure it's giving you a proper reading.
Inspect all electrical connections and tweak them when necessary.
Inspect and clean specific components. For a heat pump, this includes the evaporator and compressor. For a furnace, this includes the heat exchanger and pilot. If you have a boiler, your specialist can bleed it to remove water sediment and excess air.
Call Us for Reliable HVAC Service Year-Round
Rain or shine, Jacobs HVAC/R is just down the street in Wenatchee, WA when you need us. Call us at 509-293-1441 or request service online.